The most popular hats for men haven't changed much over the years.  When you think of gentlemen in hats, what comes to mind?
Frank Sinatra?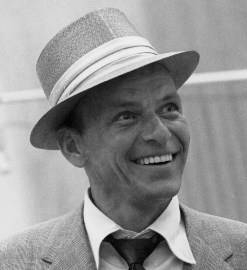 Paul Newman?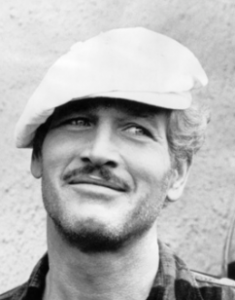 Cary Grant?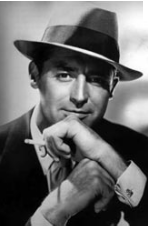 You can see when comparing Sinatra, Newman and Grant's hat choices to the popular choices of the men in Hollywood today, they are almost identical.
Chris Brown: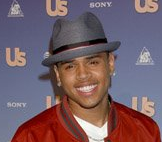 Brad Pitt: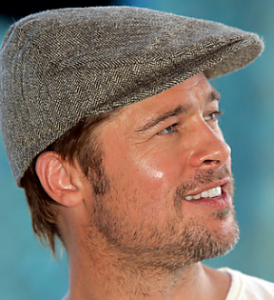 Johnny Depp: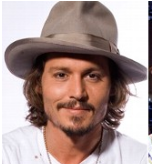 Today hat's are worn by men not as a representation of class as they once were, but rather as a representation of taste and style.  They are now a fashion accessory, and while the fedora and the newsboy styles are most popular they all come in a variety of materials and can be work in various ways to portray different styles.
The Fedora came into style around the early 20th century, and was originally a style worn by women only, however by the 20′s, men were wearing them as well.  Fedora's are generally made from soft felt and have a lengthwise crease down the crown while the front part of the hat is pinched at both sides and the brim goes completely around.  Fedora's also often have a hat band around the brim.
Paperboy hats or Newsboy hats became popular in the late 19th and early 20th centuries and were associated with newsboys, hence the name, however they were a fashion item for both boys and men during that time.  These hats have a round overall shape and a stiff brim in front.  There is also often a button at the front of the hat that enables it to be attached to the brim.  They become popular again during the 1980′s and continue to be a popular style item today.
A popular hat that isn't always considered fashionable is the baseball cap.
Jay-Z: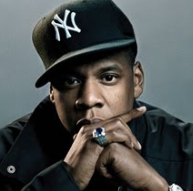 Leonardo DiCaprio: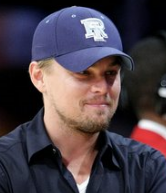 Justin Bieber: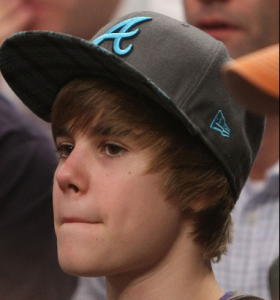 While baseball hats originated with the sport, they quickly became an accessory to non-players because of their comfort and functionality. Baseball hats are usually made of soft fabric and have a hard brim to keep the sun out of your eyes.  They also often have a velcro or plastic adjuster that can make the cap fit to your head.  A variation of the baseball hat that has become popular among celebrities and young men are "Trucker Hats."
Justin Timberlake & Ashton Kutcher model the Trucker Hat: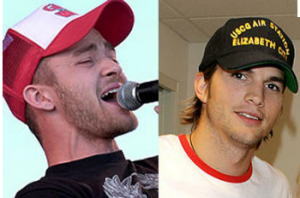 These hats referred to as "trucker hats" are of similar design too a baseball cap but are worn slightly higher in the head and are made from mesh and foam rather than cotton.  They also often have logos of various companies, pictures, or humerous sayings on the front foam area.
Today baseball hats and trucker hats are common place for younger men and are most often worn with casual outfits as a style statement.  For all men, however, the fedora and the newsboy cap are the most popular hats as they can be worn to almost any occasion be it casual or dressy, and appeal to a wide variety of men of all ages.